These are the most significant points of the Open Museum that you will find if you go to Usurbil. Follow the tour that starts at Dema Square and enjoy the following 8 stops with their respective magnificent works of art. Don't miss this opportunity!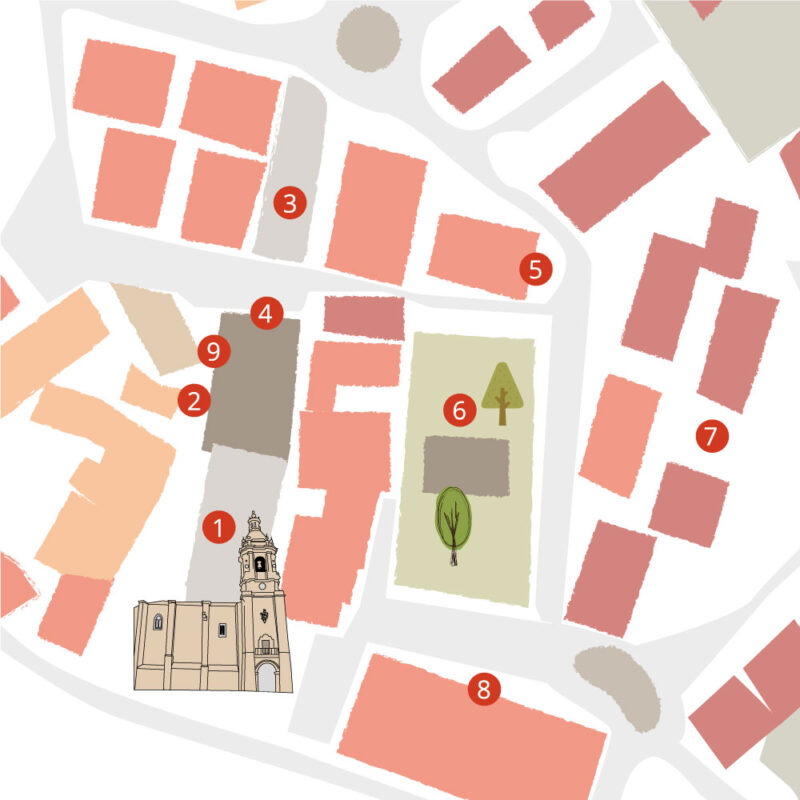 Dema Square
Udarregi's Sculpture. Remigio Mendiburu
Mikel Laboa Square y  Ikimilikiliklik Sculpture. J.L Zumeta and J.J Aranguren
Jose Luis Zumeta Mural
Mural de Herri Mural. Alejandro Tapia
Askatasuna Square. Karlos Zabala "Arrastalu"
Cider Sculpture. Gotzon Huegun
Flower Abstraction Mural and Birds Sculpture. Irantzu Lekue and J.L Zumeta
Harria Hitz Mural. Judas Arrieta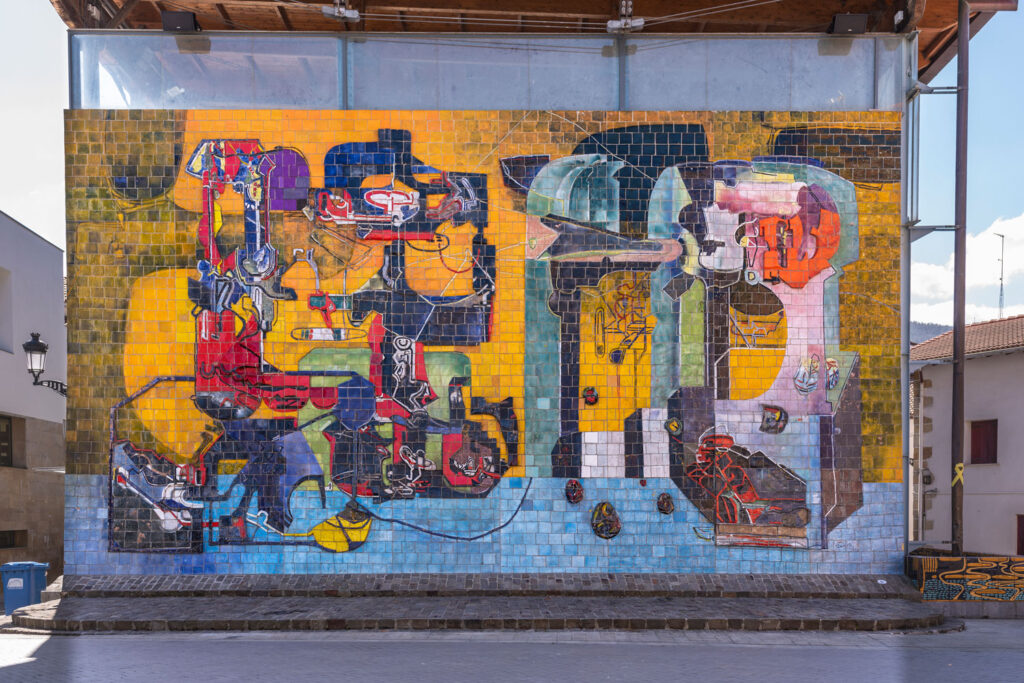 Zumeta's ceramic mural deserves a special mention in our collection, as it has a place of its own among the most outstanding works of art in the Basque Country. It is without a doubt a great treasure that Usurbil has to offer visitors. Located at the back of the frontón court, this abstract mural is iconic in Usurbil and beyond. In fact, its size (16 x 9 metres) makes it one of the biggest ceramic murals in Europe. 2023 will be a special year: having been created in 1973, the mural will be 50 years old.